The glory of being a Deputy
Are you up for being a proud deputy of The People of Burning Man? If you're up for helping to spread the word about this project, join the clan of folks making it so that this kind of book can effect the world as much as we all want it to.
We can only do this together. :-)
How To Become a Deputy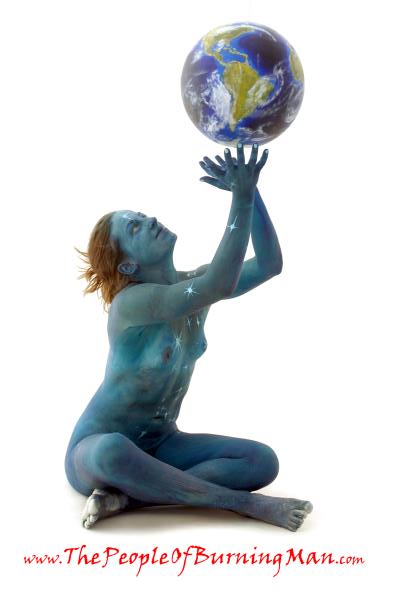 Just email juian and offer to help tell the world about the project. Before long you will be deputized and will be empowered to do strange and wonderful thing in the name of all that is glorious and good and somewhat naughty.
Your friends will be shocked and amazed. Your life will have new found meaning. Flower that previously had no fragrance at all will explode with delightful odoriferous magnificence.
Dare you be part of this elite clan? Look inside yourself and consider an enhanced destiny.
We believe the list below is a list of the most awesome human beings on the planet.
Deputies Who Participated
This is a list of the very best folks on planet earth.
Hib
Chicken John
Andie Grace
Aaron "Slim" Muszalski
Annie Sprinkle
Jerri Manthey
Halcyon
Marque "Waterboy" Cornblatt
Dr. Megavolt
Ggreg Taylor
$teven Ra$pa
Will Chase
Danger Ranger
Harley
Niffer
Amacker
David Marr
mateo
Neon Bunny
Simone Paddock
Lee Marie Steckler
Janet Mayeaux
Georgie Rebane
Rachel Romska
Amanda McCown
Donna Eck
Stephen Paulson
Fabi Elias-Ramsey
Lonn Johnston
Peter Leung
Karie Henderson
John Mosbaugh
Jill D
Eddie Codel
Jennifer Waggoner
Dan and Nicole
Sandwich and Brian
Christine Moore
Kim Skipper Corbin 
Glynda Cotton
Dominic Tinio 
James Kuhn
Kerry Miller
Karen Malka 
Matt Ho
Dale Tegman
Janice Ross
Jessica Stroia
Professor Violet
Jungle Jim Gibson
Nicole Maron
Quinn del Baile
Ted Altenberg
Keith Phillips
Robin "Affinity" Mingle
Marcy Protteau
Robn Parsons
Sarah Sevilla
Natalia Mozdzen
Sheeri Kritzer Cabral
David Vernon
Matthew & Laura
Paul Swek
Cheryl Morriston
Simon Clark
Denise Cottin
Aldo Mosca
Scott Beale
Susan & Ashley
elyssa marsland
Grant Gouldon
Mel Sundberg
The Professor
Jenifer Hope
Sarah & Geoff
Stephanie Andrews
Stephen R. Scaffidi
Wade Scribner
Angi Cecilia Doyle
Paolo Pedrinazzi
Victoria Kearney
James Woodbury
Robert Easley
Natalee "Zote"
Christine Kristen
Joshua and Laura
Ted Beatie
Kate Stillings
Bill Hunter
cara joy
Libby Murphy
Dana Harrison
David Fink
leslie ayres
M.A. Baas "Brotherluv"
Eric Baron
Katie Trinket Hartwright 
Paul "BIG PHREEKY!" Neumann
Melissa Burns 
Courtney King
Josietayloris Harlowe Genes
Jeff Lindsay
Josh Hildebrandt
Kate Gille
Sydney Cash
Bert
Theresa J Summer
Todd Weinstein
squishelle
Sam Young
Ron Halbert
Kim May
Theresa J Summer
Tiara Saurus
Michelle Marker
Matt Schultz
Gina Ferrante 
Ashley Martinez
Cody Partello
Amber Glasgow
Plumeria
Bashie Waggoner
Eric Peterson
Grace Ubiera Marty
Dr. Anne Churchland
kirk mickelson
Tracy Bugni 
AL
Andy Chan
Tomy Huynh
Alison MacRae-Miller
beth and john threlfall
Thomas "Pretty Boy" Curtain
Linda "rocketgirl" Block
Brent Haas
Dave Jennings
Dick McLeester
Sachi Denison
Kimberly Kline & Derek Sassman
Wagner
damongolian
Gonzalo Mendez
David Gardetti
Roger J. Giles
Brock Yancey
C Rindi
Jett & Lisa
Jason Lambert
karin rütimann
Amy Parker
Wayne de Geere III
rachel laroo bonvillain
Ranger Snappy
John Tupper
mr. Pam Dore
Durwood Pepper
Suzie Sims-Fletcher
Veronica VanGogh
Danese Cooper
Scott Lewicki and Andrea Call are the ever so sweet yoga couple on the
postcard where the stamp goes.
I think I have something in my eye...*sniffle*