The Kickstarter Campaign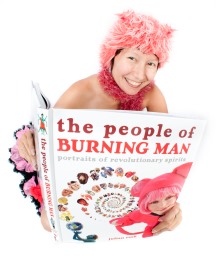 This project was shown around to all the main photo-book publishers by a seasoned agent. The publishers all said "no." They also asked to keep their copies! Despite their own interest, they said the content was too extreme, and that here would not be enough demand. It became clear that we were asking the establishment to publish something that was largely anti-establishment.
So we appealed to the community using Kickstarter.com, asking for enough funds to do the printing. The response was overwhelming! Within 15 days, several hundred people had pledged their support, already totalling the full amount. By the time the funding period was complete, the community had contributed well over the amount for which we had asked. This proved that there was a lot of demand and support for the project, and it enabled us to do a larger print run of a book of good length and quality. This print run exists thanks to the support of over 500 fantastically wonderful human beings, whose names are all listed in these back pages.

You can take a look at our super successful Kickstarter campaign.